How to Identify Computer Board Parts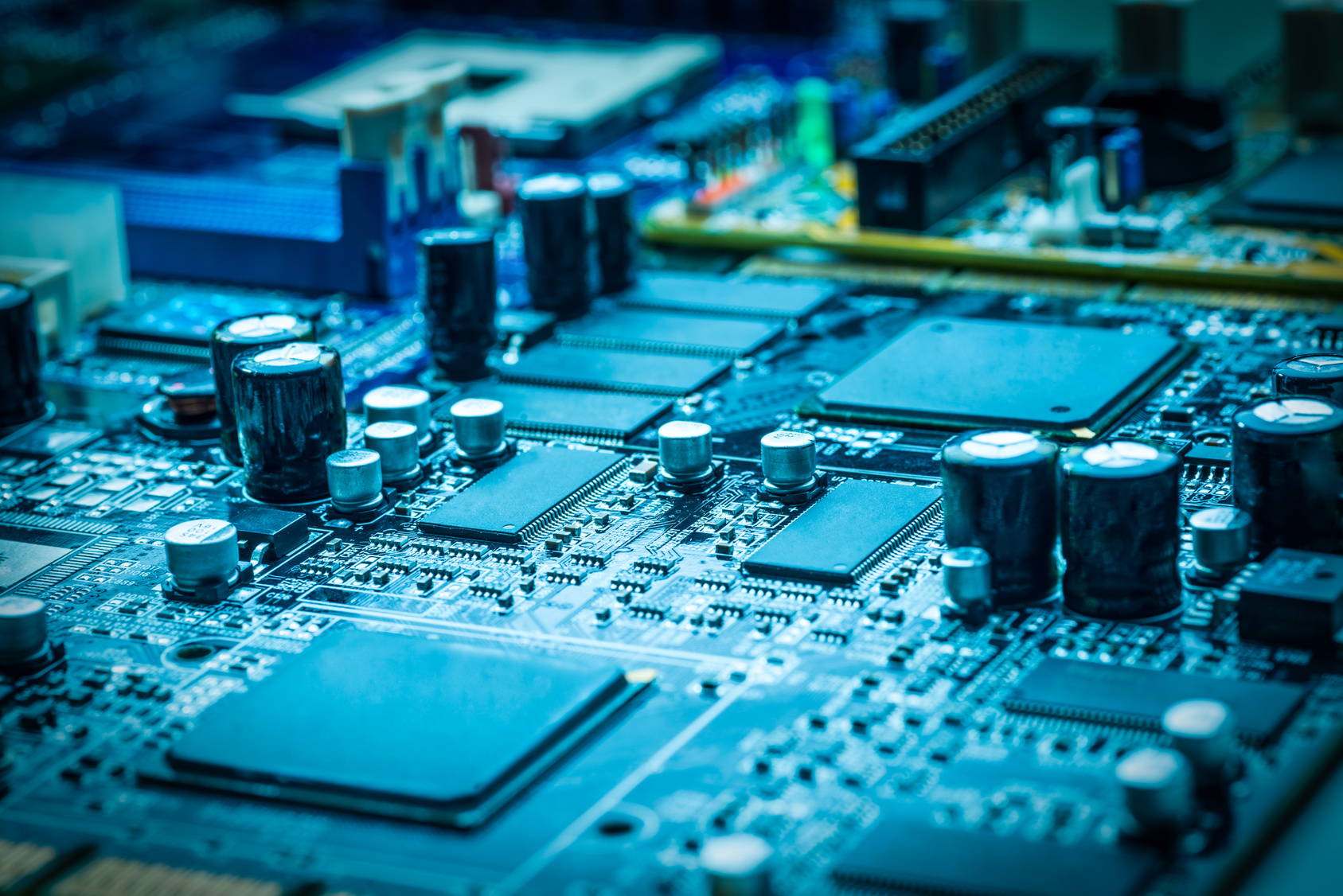 While you can certainly hire professionals to build an entire computer or computer circuit board in Illinois, it is still useful and interesting to know the parts of a computer board. Most office professionals only know the external parts of a computer, such as the keyboard and monitor, but a basic knowledge of the internal parts of a computer can help you to make smart business decisions regarding computing needs for your business.
Read on to learn the vital parts of a computer board, what they do, and their identifying characteristics. You can find these and all other computer board parts in Illinois via computer board manufacturers.
Motherboard—This central motherboard is the hub of a computer. It is built with sockets for the computer's brain (CPU), the computer's memory (RAM, ROM, or CMOS), basic programming (BIOS), cards for audio and visual capabilities, the modem, and slots for printers and other accessories.
Central Processing Unit (CPU)—This is the brain of a computer, the component that allows your computer to make computations, run programs, and perform advanced functions. It usually resembles a large gray square and is marked by the brand who made the CPU, which is usually Intel or Pentium.
Random-Access Memory (RAM)—Often resembling a row of small, black squares, the RAM holds temporary memory that is erased as soon as computer is powered off. It will usually be placed in slots on the motherboard in perfect rows.
Expansion Board—Though this might sound like one of the unnecessary computer circuit board components, the expansion board is extremely important for everyday computer use. It resembles an additional, smaller motherboard, but will be compatible with additional accessories, such as the printer or a digital camera. The video card, which is a type of expansion board, controls what you see on your monitor or screen when you use a computer.
Hard Drive—The permanent memory of a computer, hard drives use aluminum or glass disks to store information. The amount of memory a hard drive can hold is typically measured in gigabytes or terabytes. It resembles a CD encased in a flat, black box.
Disk Drives—You may also find, depending on the age of a computer, CD-ROM drives and floppy disk drives attached to the computer board. These are horizontal slots for inserting software in CD or disk form. The drives relay information to the rest of the computer to run programs and display media.
USB (Universal Serial Bus) Port—This small, rectangular opening in a computer board allows you to attach peripherals to a computer, such as a smartphone, wireless Internet adapter, or USB flash drive.
Modem—Though this is considered one of the optional computer circuit board parts, the modem is a must-have for today's personal computers. A baseball-home-plate-shaped port, the modem allows you to connect a computer to another computer, a network of computers, or an Internet router via a standard phone line.
There are many other parts of a motherboard, including fans, power connectors, LED lights, the Northbridge, and the Southbridge. These parts are extremely complex and, like the human body, must work together for a computer to perform even very basic functions, let alone run complex programs. If you need a computer board built, serviced, or replaced, it is always best to leave this work to professionals. Experts that understand
computer board parts in Illinois are available to build and maintain your computer circuitry so that you can run your business efficiently.